Yu-Gi-Oh! is celebrating its 25th anniversary this year with the release of the new Legendary Collection! This highly anticipated set features a selection of some of the most popular and sought-after cards from throughout the history of the Yu-Gi-Oh! trading card game.
The main buzz around this historic event is the return of some of the most iconic and classic sets in Yu-Gi-Oh! Needless to say we are absolutely ecstatic to be getting the chance to open Legend of Blue Eyes packs again... Not to mention Invasion of Chaos, Metal Raiders, Spell Ruler and Pharaohs Servant which yield some of the most recognisable and sought after cards in the TCGs history! 
One of the standout features of the Legendary Collection is the inclusion of three of the most iconic and powerful cards in the game's history: Dark Magician, Blue-Eyes White Dragon, and the Red-Eyes Black Dragon. These cards have been fan favourites for decades and are sure to be highly prized by collectors and competitive players alike.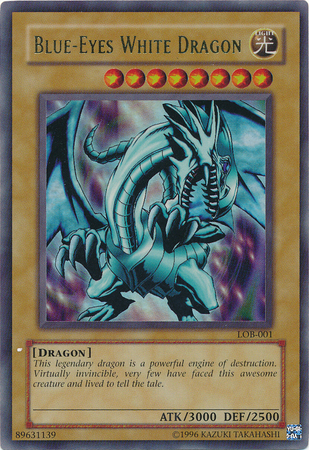 In addition to these legendary monsters, the set also includes a number of other highly sought-after cards, including the coveted Red-Eyes Black Dragon Sword, the Dark Magician Girl, and the Dark Magician of Chaos. It also includes a number of previously hard-to-find cards, such as the Dark Magician of Illusions and the Dark Magician the Dragon Knight.
The Legendary Collection also includes a number of other exciting bonuses, such as a special edition collector's box, six Ultra Rare variant cards, and five foil variant cards featuring popular characters from the Yu-Gi-Oh! TV show.
Overall, the Yu-Gi-Oh! 25th anniversary Legendary Collection is a must-have for any fan of the trading card game. It offers a wealth of powerful and iconic cards, as well as a number of exciting bonuses and features that are sure to make it a highly prized addition to any collection. Whether you're a seasoned veteran or a newcomer to the game, this set is sure to have something for you.